(my 6 year-old self thinks that I am the s*** and I still tripped on the red carpet)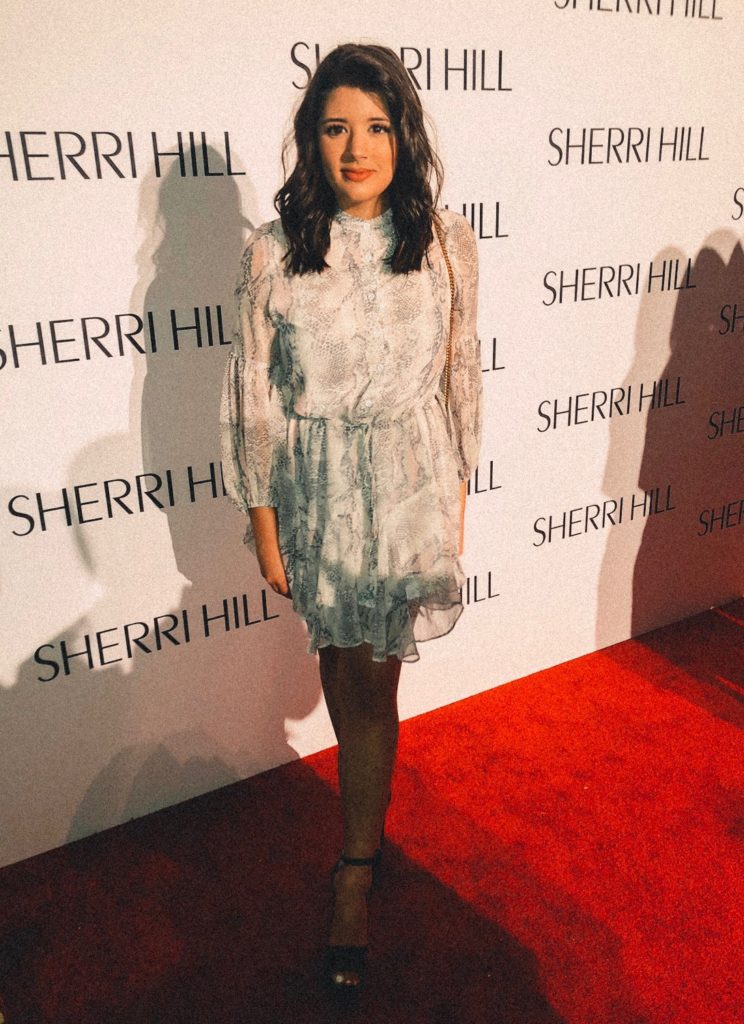 6 months later, and I am finally sitting down to write about one of my favorite experinces of 2019.
I have regaled these tales to my mom, dog, grandma, local Publix cashier, and just about anyone who ~intentionally~ asks me about it, but in all honesty, I kinda hate talking about it, because I don't wanna sound ~braggy~ (hahah that looks like Justin Bieber circa 2016 when his favorite word was "Swaggy") because I don't feel like I should have had the opportunity at all. I mean I am just a small-town girl, who hasn't done anything remotely notable in the industry, and I just happen to luck out with a pretty cool boss who gave me her tickets in exchange for a "really good video for Instagram". Say less…I was on it.
As much as I get embarrassed talking about it, I figured that 20 years down the road, when I look back and read my 20-year-old thoughts, that it might be interesting to read and remember this trip because it was truly an opportunity of a lifetime. So nevertheless,
LET'S GET IT STARTED!!!
As mentioned above, I was graciously offered the chance to attend Sherri Hill's Fall 2019 show in New York, and I jumped at the chance. So I packed my bags, called up my friend Hanna and next thing you know, our dysfunctional selves were on a 747 en route to the Big Apple.
Despite some change in travel plans and a delayed flight, we safely landed and headed to our hotel. We quickly changed and took to the streets to cure our starvation, and I got to take my lil NYC newcomer to my favorite grocery store on 52nd street. Sidebar: if you ever get the chance to go into a grocery store in NYC, please do it! Everything is stacked so close together and on top of each other, it's kinda like a metaphor for the city with the close quarters (okay, Sarah it's just a grocery store you need to hop off your poetic mindset). Maybe I am weird because I find grocery stores to be therapeutic/I love food, but it is seriously a sight to be seen!
We quickly got back to the hotel and changed into our attire for the show. I ended up wearing a dress from Red Dress Boutique that is located in Athens, Georgia, and my favorite 5-inch black Chinese Laundry heels! 5-inch heels, a flowy dress and 32 degrees weather…what a great combination and what could possible go wrong!?!
Well, after almost flashing a cab driver when the hotel doors open and a gust of wind took me by surprise, Han and I were off to see the show! When we got there, we were seated and then I had to get some content, and lone behold, I was invited backstage to get some pre-show content. We shot some really cool videos and pictures, and then were seated to watch the show.
I swear the entire time, the smile on my face was so big, my cheeks ached later that night. It was just like you would imagine an NYFW show to be. Tall ceilings, drop-dead gorgeous models, pieces of the collection that were absolutely breathtaking, (+ some bass-pumping music that made Han & I practice some serious self-control to not get up and dance it out). I thought I was in a dream, but in fact..it was a reality and I was in awe.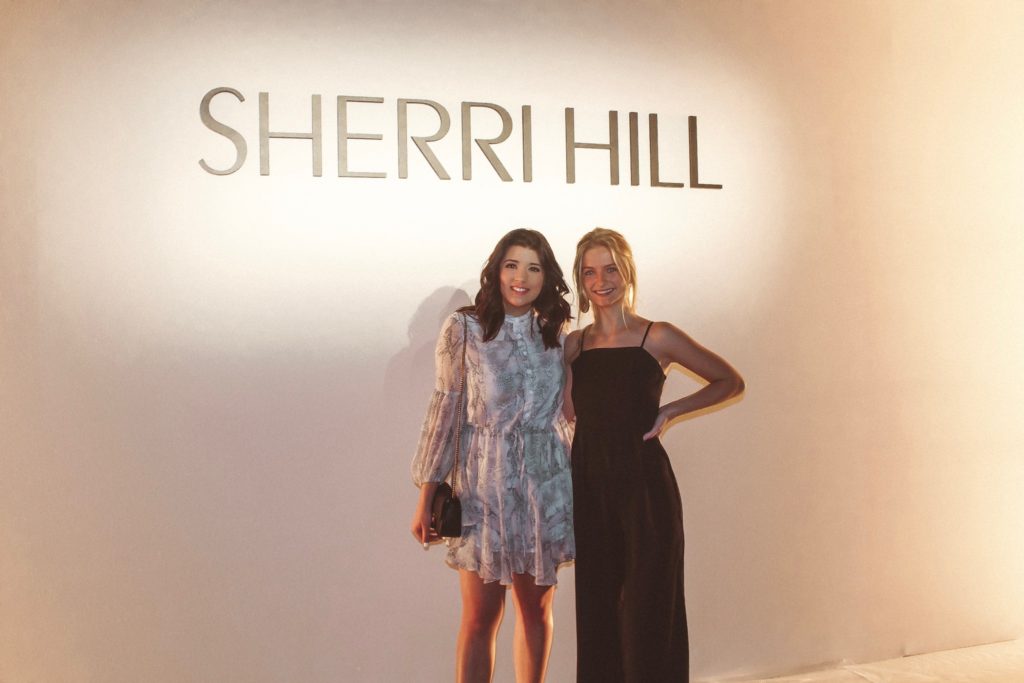 After the show, we ended up at the afterparty and were able to mix and mingle with the other guest, models and Sherri Hill herself. Han and I were able to embrace our inner Carrie Bradshaws as waiters passed out hors d'oeuvres and cosmopolitans. We laughed and mingled, and showed NYC ~what was UP~ when Han + I's song came on. I got the chance to walk the red carpet, and in typical Sarah Noelle Bhalla fashion, took a mini trip when I hit the carpet. Nonetheless, it was perfect night and Hanna and I ended the evening watching The Office in the hotel and eating the best $1 slice of pizza that Times Square had to offer!! WHAT A DREAM!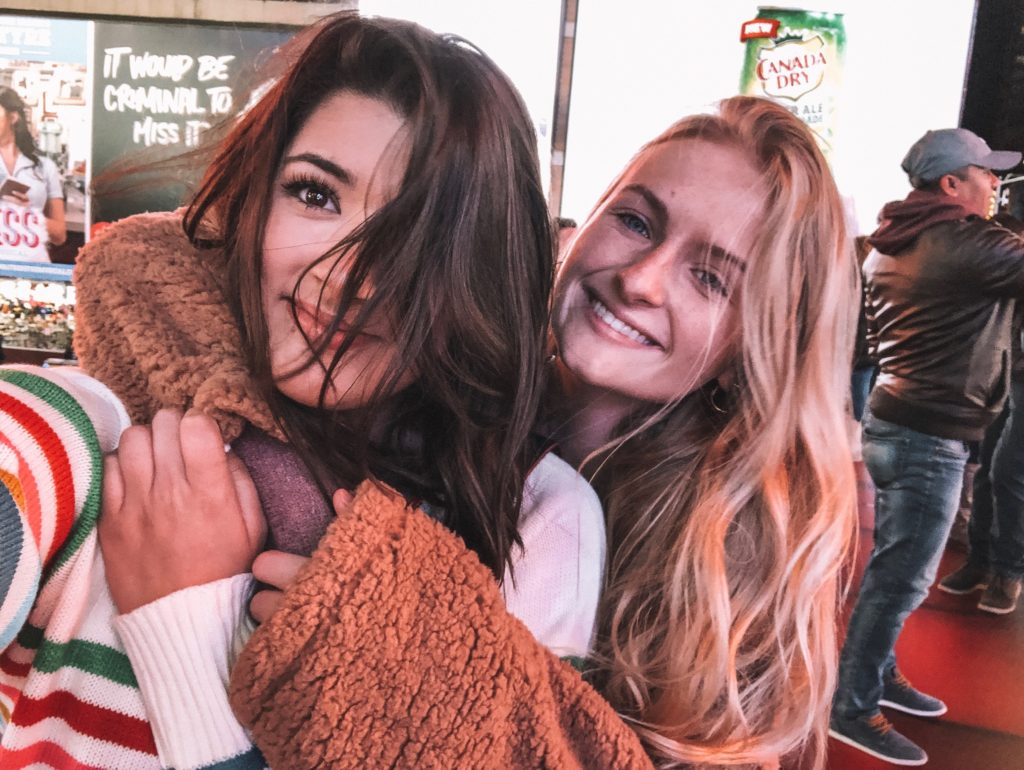 The second day was filled with tons of sightseeing, as I got the chance to share my love of the city with Hanna. From the streets of Soho to the top of the Rock, and walking the Brooklyn Bridge, Day 2 was pack full of adventure. We powered through the freezing temperatures, and made the most out of the day, as we ended up walking 10 miles. My feet hurt, but my heart was full! (oh my God that was dramatic, someone please take this post away from me)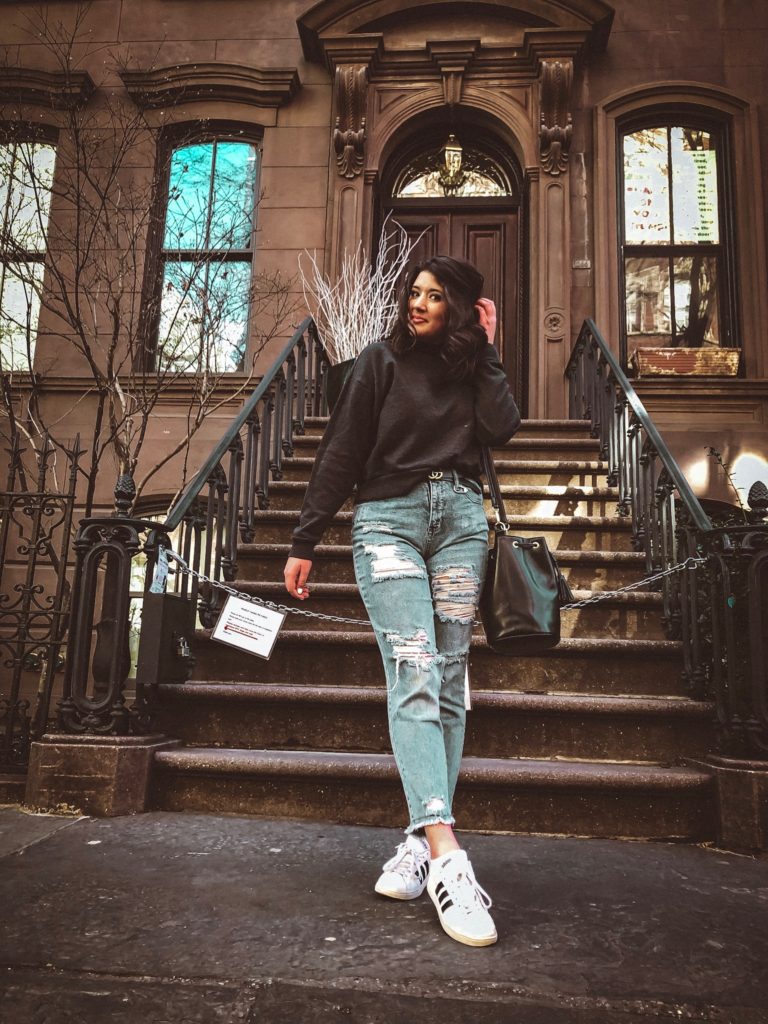 Our final morning consisted of Hanna needing to commemorate her #firstNYCvisit with some good 'ole touristy souveniers. So we headed to the mecca of tourism, aka Times Square (big YIKES) and spent the remaining 2 hours bopping around to find the perfect "I Love New York" keychain. We found the keychain, but lost Hanna's phone.
I repeat. Hanna lost her phone in Times Square.
A lost cause? Maybe in 2012. But thankfully, I was able to be the super sleuth/amateur stalker and utilize find my friends to find her phone in the first shop we went too. The lady laughed and said she recognized whose phone was left when she saw Hanna's lock screen, which was a picture of us being the silly gooses that we are at the show.
After the phone was secured, we hopped into our uber and said our goodbyes to the city.
This trip was spontaneous and I honestly can say that 6 months later, I can hardly believe it happened. It felt so surreal to live out a dream that I thought was only going to be a fantasy, instead of a reality. From the bottom of my heart, I still thank my lucky stars and owe my boss a thousand hours of work + endless Instagram posts. NYFW 2019 was a dream come true.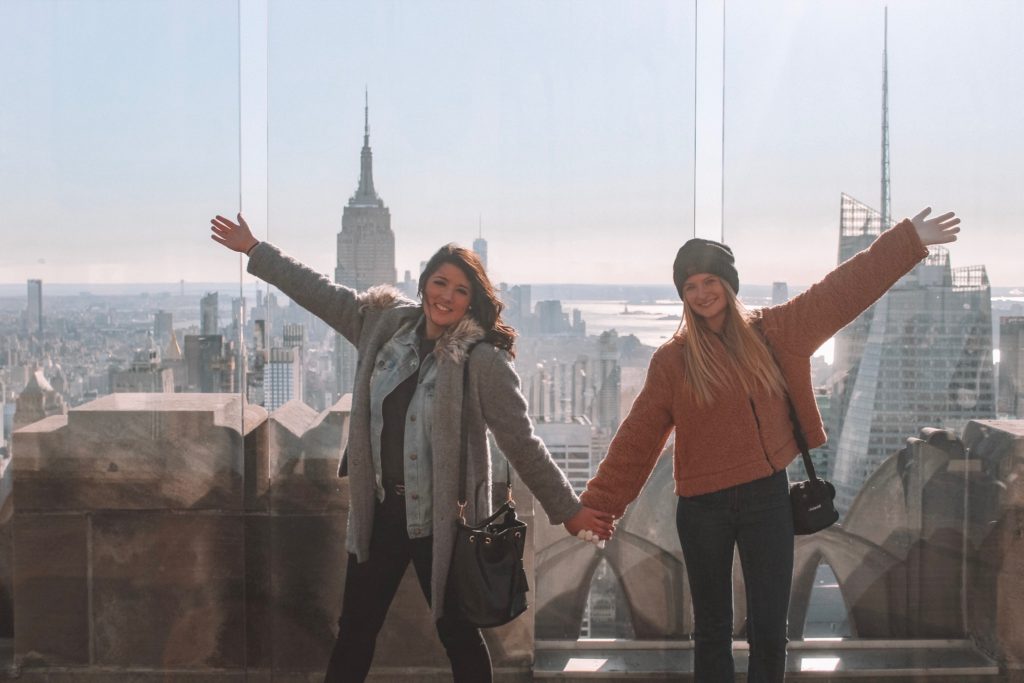 Ya know what Pinterest always says…
"New York is always a good idea"
(^^^hahaha that was cheesier than cheddar cheese)
until next time,
xoxo
-Sarah Noelle Bhalla