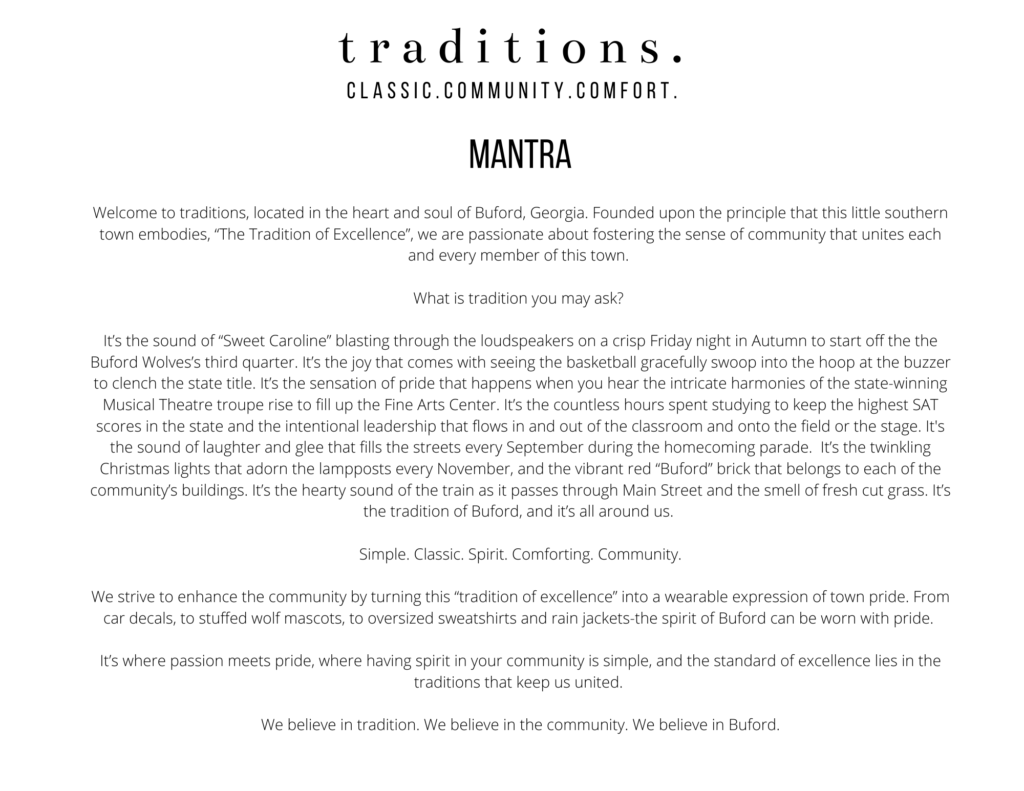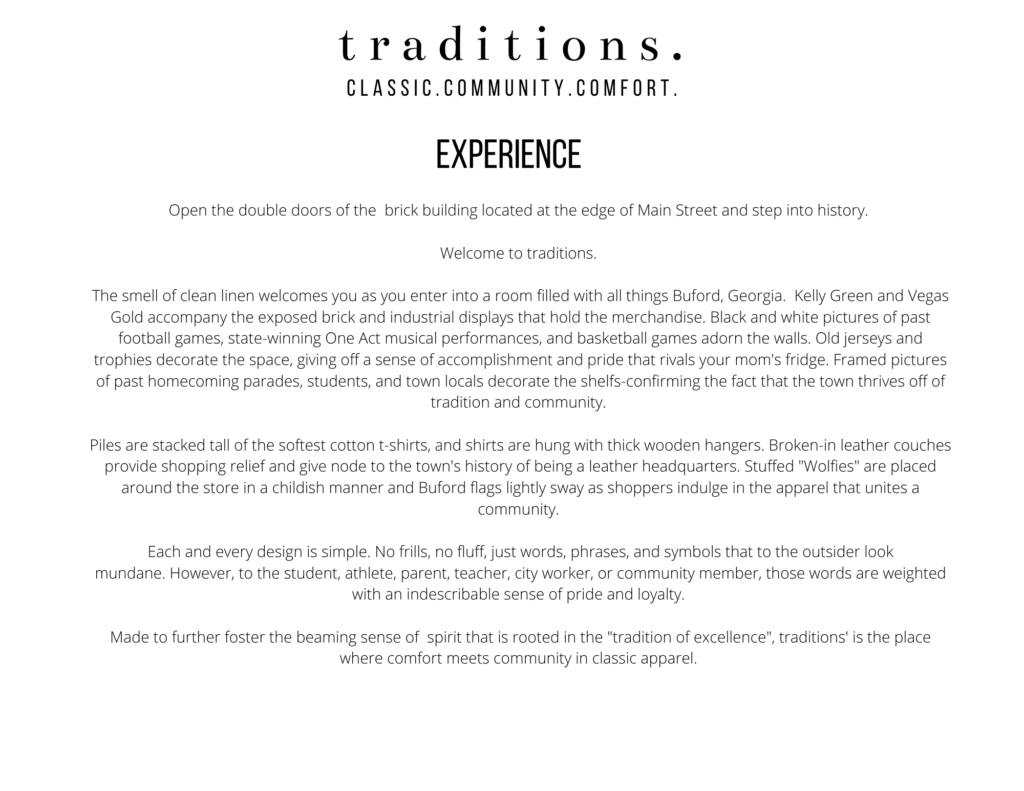 I know, I know. It's not fair to pick favorites, however until I get to work on the Diet Coke account, this is the project takes the cake as my "Favorite Project To Date". Tasked with diving into a brand of our choice to figure out the essence of its story and purpose, I chose to focus on a particular brand that is near and dear to my heart.
Two local small businesses, Toddle Tags and TD Impressions have captured the essence of small town pride and have created apparel that has developed a cult-like following in Buford, Georgia. I have had the pleasure of working alongside with them and have witnessed their creativity in action, and therefore understand the passion that they have for the community and their products. They have discussed the possibility of opening up a storefront, and therefore I took this wish and ran with it. I ended up surprising them by creating this concept deck to kickstart their dream and make it into a reality.
Delving deep into the rich history and booming community of Buford, Georgia, I aspired to capture the intangible feeling that unites all of the diverse members of the community. Leaning in, and analyzing the details, I found that the defining factor that makes Toddle Tags and TD Impression's products stand out, is how well they know their target audience. Taking that connection, and creating a product that encapsulates that sense of "hometown pride", plays a huge role in the success of Toddle Tags and TD Impressions.
The secret factor of this hometown pride that is community's emphasis on traditions. Just like Toddle Tags and TD Impressions apparel, the traditions are classic and comfortable. Therefore, it felt like a given to name the new store traditions.
I chose to incorporate a plethora of Buford History into store experience. Lining the walls with old photos and having old leather chairs pay a tribute to the town's former landmark leather product, I sought to incorporate details that would make each customer feel at home.
Although having a personal connection to the community and brand lended itself as an advantage, I discovered how passionate I am about discovering the how the little details that make all the difference in the customer experience.
As for now, I am just waiting for the day that traditions comes to life.
Check out Toddle Tags & TD Impressions right here.